SAW CHUN HOWE 苏俊豪
Assistant Vice President of Gaming Technical Service
Imperial Pacific International Holdings Limited
Saw Chun Howe 苏俊豪, Assistant Vice President of Gaming Technical Service, Imperial Pacific International Holdings Limited
I was awarded with MGM Golden Lion Award (Employee of the Month) in Jan 2010 with the achievements of "Outstanding performance" and "Design on the mechanism of assisting slot tournament control".
In Jan 2013, I won the only award from Aristocrat in participating a product improvements survey. The comment I provided was the problem of unsmooth video graphics on the player screen from one of their latest cabinet. These examples reflect exactly my passion towards gaming industry in having creative ideas and being innovative of enhancing player experience in gaming floor which is one of my best strengths.
Apart from that, gaming floor and gaming furniture design as well as staff development are another major area that I have been focusing on.
Over the past years, my main objective is to lead and develop potential leaders in this industry. I love my job, and this is the reason my passion never stops regardless of which company I'm working for.
I'm thankful to have many people that helps me throughout my career, giving me valuable guidance or even criticizes that passively made myself to achieve current milestone in my career.
There are plenty of talented people are not being revealed in the industry. I'm just only one of them who is lucky enough to be nominated. I never expect that I would be nominated to such honor, being shortlisted has considered being recognized regardless of the result.
余浩然  ALBERT YU
Chief Operating Officer
TGG (Takara Gaming Group)
余浩然 – Albert Yu, Chief Operating Officer, TGG (Takara Gaming Group)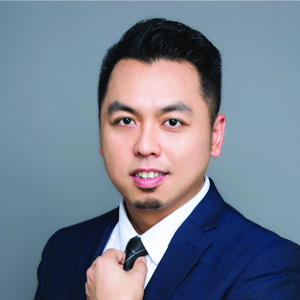 Forward thinking, ambitious yet highly organized and attentive to details. I have worked & learned my way through hands on experience not only in Asia, but also throughout Europe & Americas in less than 7 years. Moving up the ranks in Aruze Gaming from a gaming amateur to General Manager (Macau) & Global Operations Manager (HK) has been an invaluable experience.
Joined TGG (Takara Gaming Group) in late 2017 as their COO in pursuit of a new career change where I get to utilize my past experience to open up more opportunities and hopefully to create a new gaming segment for both land based & online casinos (O2O).
I believe the sky is the limit for our TGG team, as a senior management of the company and a strong believer of team spirit, I aim to take on the challenges ahead in order to achieve our goal – to bring real entertainment for players.
Coming from a company with a long history to a semi-start up is no doubt risky and challenging, stepping outside the comfort zone, experiencing & accepting the inevitability of tribulations is a progress. Failures are part of the learning progress and being professional to all these are what drives me to strive for excellence.
Receiving the nomination itself is already an honour, winning the award will not be a personal accolade but a great tribute to my team, they are what makes Albert who he is today.