The judging panel of the G2E Asia Awards represents the who's who of the Asian gaming industry. Judging candidates are only selected to be on the judging panel if they have significant high level executive experience in or connected to the Asian gaming industry. Judges details are being posted to this page as judges are confirmed, so expect the number of people on this page to grow. There will be up to 50 judges on the official Judging Panel.
Please scroll down to the bottom of the page to learn how to apply to become a member of the 2019 judging panel.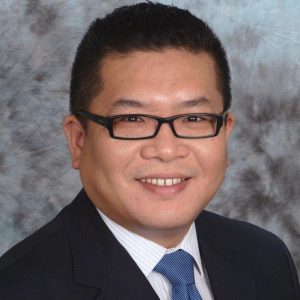 MICHAEL ZHU
SVP of Operations Planning & Analysis |
The Innovation Group
Michael Zhu, SVP of Operations Analysis - The Innovation Group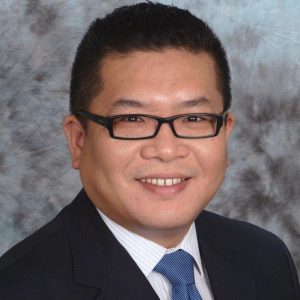 With an extensive background and nearly 20 years of experience in the gaming, leisure, and hospitality industries, Michael Zhu became a valuable asset of The Innovation Group in 2014 and has been applying a comprehensive analytical skill set while exploiting a unique cultural context and leveraging his in-depth development and operational experience in the related sectors.  Michael was recognized as a featured professional in the Global Gaming Business "40 Under 40" Class of 2015 that represents the next generation of leaders in the gaming industry worldwide. He also sits on the advisory board for Asia Gaming Brief and is Vice Chairman of the Macau Gaming Information Association (MGIA).
Based in the firm's Denver office, Michael is in charge of a diverse set of project initiatives, including feasibility studies, market assessments, business analysis, and operational optimization. His main focus is on mid- and large-scale integrated resort (IR) development and operations in the US, Asia-Pacific, and European markets, with high profile assignments completed in Macau, Singapore, Japan, South Korea, Laos, Cambodia, Philippines, Vietnam, Sri Lanka, Taiwan, Australia, New Zealand, UK, Italy, France, Greece, Russia, Georgia, Czech Republic, and dozens of US states/territories/tribal reservations.
One of the hallmarks of Michael's career has been his notably rapid industry advancement and progression. He started expanding his professional horizons within the United States as a Leadership Development Associate with Las Vegas Sands Corporation (NYSE: LVS), one of the world's largest and most successful IR operators. As an analytical and conceptual thinker, he was able to quickly establish his expertise in strategic planning, business analysis, financial modeling, and operational excellence in the full range of gaming, hotel, food and beverage, MICE, entertainment, retail, and cross-functional businesses at a global level. Through the dramatic global financial downturn that began in 2008, Michael was a key part of the Financial Management Task Force working on Las Vegas Sands Corporation's adaptation to the new business environment. During his tenure with LVS, he also oversaw a broad array of projects to establish and enhance financial planning and analysis for the opening of numerous Sands China integrated resorts in Macau, Marina Bay Sands in Singapore, Sands Bethlehem in Pennsylvania, and Sands Aviation Services. Prior to his years at LVS, Michael worked in various management positions for hospitality agencies and companies throughout the Asia-Pacific region.
Michael holds a Master of Business Administration in Hospitality Management from the prestigious School of Hotel Administration at Cornell University, as well as a Bachelor of Arts in Philosophy from Peking University in China.  He was a Fellow of the United States National Committee on U.S. – China Relations in Washington, DC and of the East-West Center in Honolulu, Hawaii.  Michael speaks fluent Mandarin and Shanghai dialect.
GET INVOLVED – BECOME A JUDGE!

The judging panel of the G2E Asia Awards represents the who's who of the Asian gaming industry.
Judges are prominently featured as an Asian gaming industry thought leader on the G2E Asia Awards website and will also be listed in the Awards booklet distributed to every guest at the Awards dinner ceremony each year. Each judge profile includes a picture, brief personal biography and optional webpage link.
To be selected as a judge you must have significant high level executive experience in or connected to the Asian gaming industry.
Judges can be executives from land-based or iGaming operators, gaming analysts, gaming media, gaming equipment manufacturers, gaming industry vendors or suppliers (slots, ETGs, or any goods or services), gaming academics, gaming lawyers, gaming consultants, regulators or former regulators, junket experts or indeed anyone with extensive industry experience.
If this sounds like you, or you would like more information on becoming a member of the judging panel for the G2E Asia Awards, please contact Andrew W Scott by clicking on the "Enquire about becoming a judge" button below.
Any members of the judging panel who are nominated for a particular award or who work for an organization nominated for a particular award will be recused from judging that particular Award.