The judging panel of the G2E Asia Awards represents the who's who of the Asian gaming industry. Judging candidates are only invited to be on the judging panel if they have significant high level executive experience in or are connected to the Asian gaming industry. There are 50 judges on the official Judging Panel.
LINDA WOO
Principal |
Linda M Woo Consulting
Linda Woo, Principal, Linda M Woo Consulting
Linda Woo was formerly the Executive Director, Policy and Projects, Office of Regulatory Policy (Liquor, Gambling and Fair Trading) in the Queensland Department of Justice and Attorney General.
She is now a specialist gambling consultant with extensive public sector experience in senior executive roles providing legislative and strategic policy advice to Ministers and chief executives.
Linda has developed, advised and led major initiatives and reforms in gambling regulatory policy and practice, including introduction of state-wide keno and interactive/online gambling, privatization of the state lottery and totalisator, licensing of new casinos and gambling operators and developing a contemporary regulatory framework to facilitate an integrated resort/casino development in Queensland.
She is a graduate of the University of Queensland (Commerce) and the Queensland University of Technology (Laws). Linda is a member of the International Think Tank on Gambling Research, Policy and Practice.
ALBERT YU
Chief Operating Officer |
Alphaslot
Albert Yu, Chief Operating Officer, Alphaslot
Albert leads Alphaslot's product development and business strategy as the Chief Operating Officer. With over 10 years of experience in the global gaming industry and over 15 years of experience in sales, marketing, operations, and manufacturing.
Albert has received special recognition from a selected panel of judges at the Asia Gaming Awards 2016, as one of eight young industry executive and leader with the potential to shape the gaming industry going forward.
In 2018, Albert was nominated as one of the best industry rising star at the G2E Asia Awards.
Albert had served as Global Operations Manager for Aruze Gaming, a top five global technology company in designing, developing and manufacturing gaming devices for casino markets worldwide.
MICHAEL ZHU
SVP of Operations Planning & Analysis |
The Innovation Group
Michael Zhu, SVP of Operations Analysis - The Innovation Group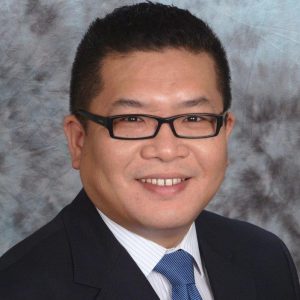 With an extensive background and nearly 20 years of experience in the gaming, leisure, and hospitality industries, Michael Zhu became a valuable asset of The Innovation Group in 2014 and has been applying a comprehensive analytical skill set while exploiting a unique cultural context and leveraging his in-depth development and operational experience in the related sectors.  Michael was recognized as a featured professional in the Global Gaming Business "40 Under 40" Class of 2015 that represents the next generation of leaders in the gaming industry worldwide. He also sits on the advisory board for Asia Gaming Brief and is Vice Chairman of the Macau Gaming Information Association (MGIA).
Based in the firm's Denver office, Michael is in charge of a diverse set of project initiatives, including feasibility studies, market assessments, business analysis, and operational optimization. His main focus is on mid- and large-scale integrated resort (IR) development and operations in the US, Asia-Pacific, and European markets, with high profile assignments completed in Macau, Singapore, Japan, South Korea, Laos, Cambodia, Philippines, Vietnam, Sri Lanka, Taiwan, Australia, New Zealand, UK, Italy, France, Greece, Russia, Georgia, Czech Republic, and dozens of US states/territories/tribal reservations.
One of the hallmarks of Michael's career has been his notably rapid industry advancement and progression. He started expanding his professional horizons within the United States as a Leadership Development Associate with Las Vegas Sands Corporation (NYSE: LVS), one of the world's largest and most successful IR operators. As an analytical and conceptual thinker, he was able to quickly establish his expertise in strategic planning, business analysis, financial modeling, and operational excellence in the full range of gaming, hotel, food and beverage, MICE, entertainment, retail, and cross-functional businesses at a global level. Through the dramatic global financial downturn that began in 2008, Michael was a key part of the Financial Management Task Force working on Las Vegas Sands Corporation's adaptation to the new business environment. During his tenure with LVS, he also oversaw a broad array of projects to establish and enhance financial planning and analysis for the opening of numerous Sands China integrated resorts in Macau, Marina Bay Sands in Singapore, Sands Bethlehem in Pennsylvania, and Sands Aviation Services. Prior to his years at LVS, Michael worked in various management positions for hospitality agencies and companies throughout the Asia-Pacific region.
Michael holds a Master of Business Administration in Hospitality Management from the prestigious School of Hotel Administration at Cornell University, as well as a Bachelor of Arts in Philosophy from Peking University in China.  He was a Fellow of the United States National Committee on U.S. – China Relations in Washington, DC and of the East-West Center in Honolulu, Hawaii.  Michael speaks fluent Mandarin and Shanghai dialect.